NATO 2016 Warsaw Summit: All Participants in one Infographic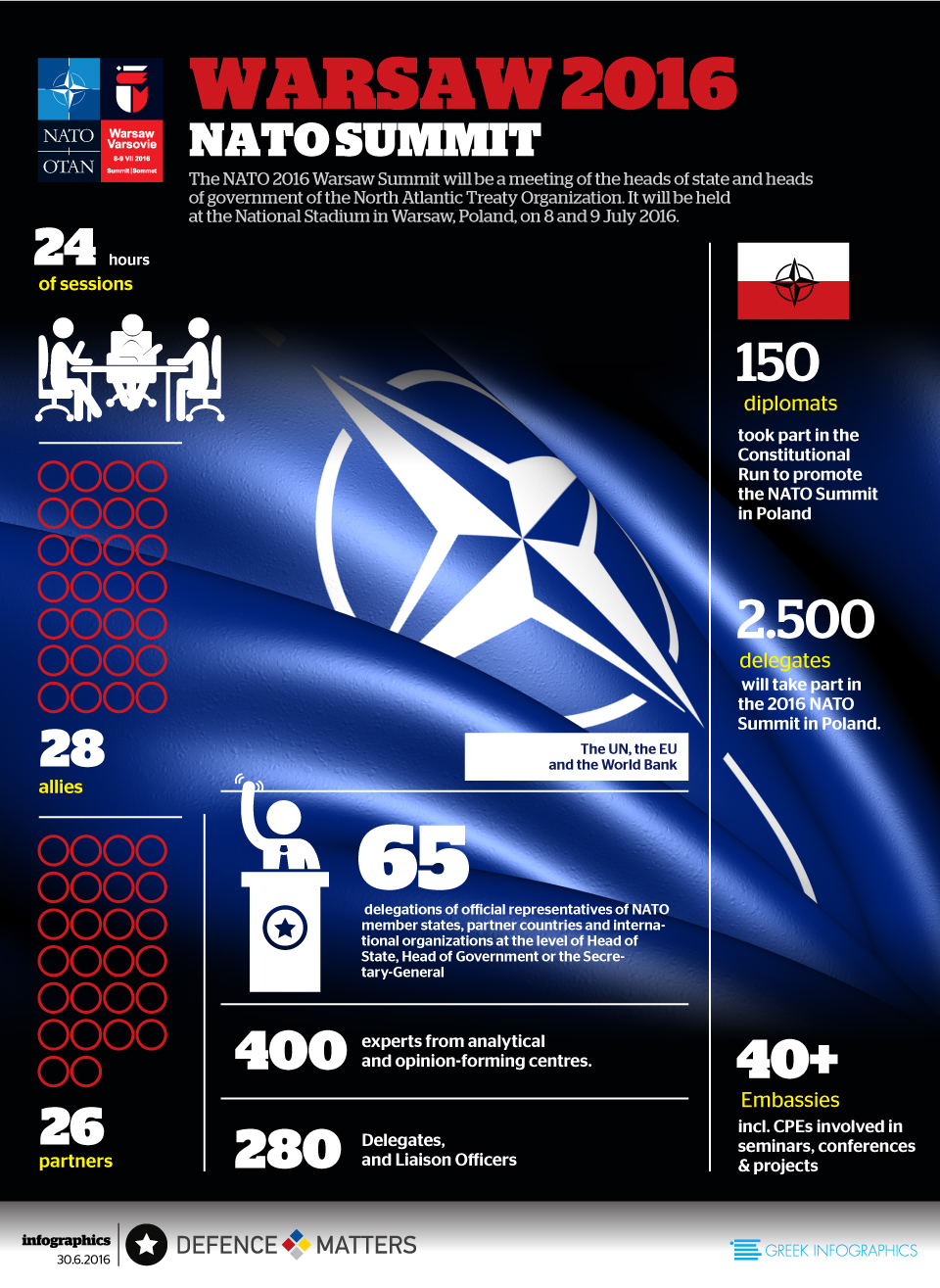 This Infographic shows who is taking part at the NATO Warsaw Summit 2016.
The NATO 2016 Warsaw Summit is a meeting of the heads of state and heads of government of the North Atlantic Treaty Organization. It is held at the National Stadium in Warsaw, Poland, on 8 and 9 July 2016.
Take a look at this simple Infographic to see who is taking part in the NATO Summit!